Have you ever wondered why you do some of the things you do regarding ACH entries? Are you new to banking? Do you understand the risks around ACH Origination? If you are confused, then this class is for you! We will discuss the benefits of ACH Origination for your bank and your customers, who makes a good originator, and then we'll dive into Article II of the ACH Rules.
Join us and learn how to decipher the SEC Codes, how the products work and what your warranties are.
Who Should Attend
This course is designed for operations personnel, compliance personnel, auditors, senior management and all others interested in gaining knowledge on ACH Origination and SEC codes.
---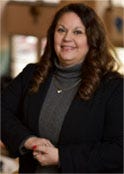 Instructor Bio