Advertising presents a unique challenge when it comes to regulatory compliance. This is due to the fact that you often have to deal with many different regulations at one time. This webinar will walk you through all the requirements that could come into play.
Advertising compliance is often a challenge for many institutions. Marketing personnel aren't always experts with the technical advertising requirements established within the various regulations. And, those responsible for regulatory compliance are often excluded from the process until after an advertisement has been published. The challenge doesn't end with just the technical components of an advertisement. UDAAP is also a huge concern. You have to be aware of the differences of luring someone vs. deceiving them (UDAAP).
The "Advertising Compliance" webinar has been approved for 2.5 CFMP, CRCM credits. This statement is not an endorsement of this program or its sponsor. Credits are redeemable for Live attendance only. To receive a certificate, email streaming@oncourselearning.com. Certification holders must report these credits at https://aba.csod.com.
Who Should Attend
This webinar is for anyone responsible for either producing or reviewing advertisements for compliance.
"As a new marketing employee, new to the banking industry, this was extremely helpful in the basics of advertising compliance." -- Heidi Fedders, Director of Marketing, MBT Bank
"David made compliance education fun to listen to." - Brittany H, Bucks County Bank
"The speaker was excellent and kept things interesting. The presentation was clear, concise, and easy enough for a marketing person to understand." - Rebecca Tudor, The Milford Bank
---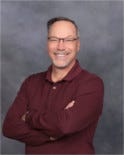 Instructor Bio