This 4-part series will be held January 21, 25, 27 and 29.
Designed for bankers new to the accounting department and those seeking a refresher course on the basic accounting concepts targeted for the activities of a financial institution. This series will cover:
General application of accounting practices to include a discussion of double-entry accounting, the general ledger and the flow of accounting transaction activity into a balance sheet and income statement.
The impact of debits and credits posted to the major categories of assets, liabilities, equity, income, and expense.
An overview of the Accounting Standards Codification (ASC) and the concept of Generally Accepted Accounting Principles in the United States (U.S. GAAP) and the role of the Financial Accounting Standards Board (FASB).
Examples and exercises to illustrate accounting transactions for major asset, liability, equity, income, and expense items will play a significant role in the learning experience.
Beginners discussion on the principles of consolidation with examples and sample consolidating schedule.
Discussions related to basic and important internal controls with description of why controls are important to the overall accounting and financial reporting process of the institution.
Take-away exercises will be provided to participants after each session.
Who should attend
The course is designed for those who are new to bank accounting or those who are looking for a refresher on the accounting practices and basic components of the balance sheet and income statement of a financial institution. Time should be allowed for post-session follow up work on accounting exercises provided as part of the learning experience.
---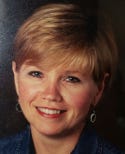 Instructor Bio
---
Credit Information
Recommended for 10 CEU Credit Hours. After attending this webinar, each attendee can receive a Certificate of Attendance for self-reporting of CEU Credits.