The Call Report is constantly in a state of change. We worked through the extensive changes that took place over the course of the past few years. All financial institutions continue to feel the impact of the reporting burden that originated from the economic crisis and COVID-19.
Questions continue to be raised about the termination of the CARES Act. What will the reporting impact be if the Act terminates as scheduled by the end of 2021? How will reporting TDRs be impacted?
In addition, what will be the reporting impact for financial institutions related to the implementation of the new accounting standard for credit losses, also known as CECL?
The year 2022 could, once again, be a challenging financial reporting year.
This live 7-hour streaming webinar will provide information on new, proposed, and revised changes to the Call Report with identification of specific Call Report line items impacted. Accounting guidance and regulatory changes will be discussed and presented in order to update those with Call Report preparation and review responsibilities.
Participants will receive handout materials to include a PDF version of the presentation and additional documentation required to support the topics covered in the webinar. The FFIEC 041 and 051 reports will be referenced in the presentation and materials.
Who Should Attend
Call Report preparation requires knowledge of bank accounting, bank regulations, and virtually all bank operations. Annual training is highly recommended by regulators. Banks should have a trained preparer and a trained reviewer. Anyone responsible for preparing, reviewing, or signing a Call Report will find this program valuable. Both new and experienced preparers and reviewers will benefit from the updates and the continued discussion on accounting and financial reporting matters. Specific areas of concern should be communicated to the sponsor in advance of the seminar so that these areas can be covered with appropriate adequacy.
---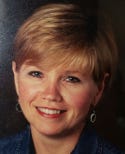 Instructor Bio