This 2 part series will take place on February 17th and 18th at 1:30 PM CT.
The Call Report has been subject to many changes over the course of 2020 and continues to be impacted by economic, accounting and regulatory changes. Extensive changes took place over the course of the past few years and there are more on the horizon. Our recent challenges related to the economic crisis under COVID-19 have added to the reporting burden for loans with changes impacting all financial institutions that will continue into 2021.
This 2-part webinar will help you learn the classification priority for reporting loan information correctly and will provide detailed information related to:
Loan classifications by Call Code
Reporting unused commitments and reserves on unused commitments
Derivatives originating from mortgages held for sale
Insider loan reporting
Troubled debt restructurings
Regulatory reporting adjustments that continue into 2021 upon adoption of ASU 2016-13 Current and Expected Credit Losses (CECL)
Reporting purchase credit impaired loans vs credit deteriorated loans under ASU 2016-13
Discussion topics covered in detail include the continuation of regulatory changes impacting the March 31, 2021 Call Report resulting from the CARES Act and COVID-19 to include:
Reporting PPP loans and any associated borrowings
Troubled debt restructurings under section 4013 of the CARES Act
HVCRE definition revisions effect for the June 30, 2020 Call Report
Off-balance sheet exposures reportable for eligibility for the CBLR framework
CECL reporting across applicable schedules.
Classification of HELOCs and reporting changes to open-end and closed-end lines of credit secured by 1-4 family residential properties that will be effect for reporting in 2021.
The FFIEC 041and 051 forms will be the discussion focus in the presentation. Participants are encouraged to bring a copy of a recently filed Call Report for reference.
Who should attend
This review of the loan schedules will benefit anyone responsible for loan accounting, lending operations to include loan officers, loan assistants, and any loan operations personnel responsible for coding loans or maintaining detailed documentation on the loan portfolio. This training will supplement annual comprehensive Call Report training recommended by bank regulators.
---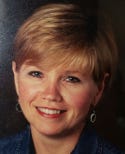 Instructor Bio
---
Credit Information
Recommended for 5 CEU Credit Hours. After attending this webinar, each attendee can receive a Certificate of Attendance for self-reporting of CEU Credits.