"Where do I even start?" is a question New Compliance Officers often ask themselves. This program will provide resources and information to help answer that question.
Keeping up with all of the rules, regulations, and laws that affect financial institution operations can be daunting for the most seasoned compliance professional, for new compliance officers, it can be overwhelming. This session is designed to provide a new compliance officer with tools to help make the transition on their new role easier, it can also provide long-term compliance officers with a refresher on regulations and resources.
Who Should Attend
New Compliance Officers, Chief Compliance Officers, Compliance, Legal, Risk Management Staff, CEOs.
---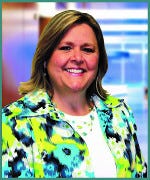 Instructor Bio
---
Continuing Education Credit Information
Compliance 101 for New Compliance Officers - Part 1 has been approved for 2 CRCM credits. This statement is not an endorsement of this program or its sponsor. Credits are redeemable for Live attendance only. For questions on certificates, please email support@oncourselearning.com. Certification holders must report these credits at https://aba.csod.com.