Financial institutions are required to complete transactions for customers involving Power of Attorney documents. To protect your financial institution's interests when using these documents, it is imperative to understand the basic do's and don'ts. This presentation will provide financial institution personnel with best practices to use when dealing with these complex legal documents.
This session will focus on the best practices that can be employed by banks rather than looking at any particular state's laws.
Who Should Attend
Financial institution employees involved with opening new accounts, deposit or loan documentation and operations will find this seminar very useful.
---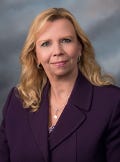 Instructor Bio