This webinar has been extended from 60 minutes to 90 minutes to allow coverage of new legislation.
The federal legislation passed by Congress in early March, and signed by President Biden soon thereafter, includes the option for paid leave benefits similar to the mandated benefits enacted about this time last year. The new paid leave benefit is voluntary, much like the benefit extension for the first quarter of this year. Organizations with 500 or fewer employees will be eligible for a payroll tax credit, like before. We have modified triggers for eligibility and new paid leave benefits of 10 days of leave as originally provided by the Emergency Paid Sick Leave Act and an additional 12 weeks of leave as originally defined in the Emergency Family and Medical Leave Act.
As we enter 2021, regrettably we continue to confront challenges resulting from the ongoing pandemic. With the increased availability of vaccines, we are now confronting new legal and business issues. We have a federal paid leave benefit expiring, an option to extend through the first quarter, and the possibility of a new paid leave obligation. The challenges around accommodation and PPE continue, and in many parts of the country have become more difficult.
This session will focus on the employment issues surrounding COVID management in the banking industry, as they now exist. We will discuss best practices and common approaches which have emerged across community banks.
The objective of this session is to provide attendees with most recent legal—regulatory guidance. We will include time for questions, to make the session as interactive as possible.
Who Should Attend
HR, senior leaders, compliance, audit and bank counsel.
---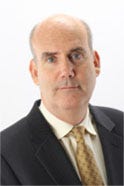 Instructor Bio
---
Continuing Education Credit Information
Recommended for 1.25 CEU Credit Hours. After attending this webinar, each attendee can receive a Certificate of Attendance for self-reporting of CEU Credits.