Writing a dynamic CRA context report can show examiners not only that your financial institution understands the community demonstrate why your CRA program qualifies for a "Satisfactory" or possibly "Outstanding" rating credit needs, but that you are effectively meeting the needs in the assessment areas you serve. We will review the steps required to establish your case and tips for managing the exam.
Learn about the CRA exam process that is used by each of the prudential regulators and the various "tests" that are used to create a rating and public performance evaluation. Some of the unique factors that may be considered include activities that revitalize or stabilize designated disaster areas. Could your financial institution be eligible for consideration? The pandemic probably impacted the customers and business served by your bank. Learn about the FIVE Frequently Asked Questions relating to CRA that were issued by the OCC, FDIC, and Federal Reserve.
Who Should Attend
This session is "must" for CRA Officers of small, intermediate, and large institutions. The session will also benefit the Board & senior management, credit administration, lenders, compliance, and marketing professional
"This was one of the best Webinars I have attended. Susan was easy to listen to and explained things in a way that even as a CRA beginner, I could understand. She answered all my questions. Thank you." -- Sara Berry, Retail Administration and Education, BTC Bank
"Outstanding and informative presentation." -- Gail Williams, Vice President, CRA Officer, Union Savings Bank
---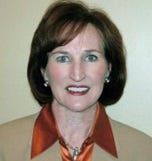 Instructor Bio
---
Continuing Education Credit Information
Recommended for 2 CEU Credit Hours. After attending this webinar, each attendee can receive a Certificate of Attendance for self-reporting of CEU Credits.