What is a Remote Deposit Capture Program? Do you need to enhance yours to ensure you have effectively addressed all the key elements? Should you enhance your RDC Agreement, your Suitability Analysis, Risk Assessment process, Site Visit, and the Customer's Self-Assessment? Do you understand how these documents support your overall risk management of RDC and information security?
Join us as we outline the detailed information you should consider adding to your documents and processes to support a thorough due diligence, risk assessment, and annual oversight of your customers. The information includes and supports your ongoing risk management of Remote Deposit Capture to mitigate the institution's risk pursuant to the "FFIEC Risk Management of Remote Deposit Capture". In addition, we will discuss ideas and considerations, if you are offering, or planning on implementing, Mobile Deposit Capture (mRDC).
Who Should Attend
RDC Services Officers, Electronic Banking Officers, Deposit Operations Officers, Treasury or Cash Management Officers, Compliance Officers, Auditors, Chief Technology Officers, and Risk Managers.
---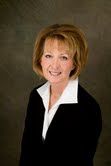 Instructor Bio