As a result of the SECURE Act signed into law in December 2019, most nonspouse beneficiaries have lost the ability to extend their Inherited IRA payments over a long period of time by using the Single Life Expectancy Table.
Beginning for beneficiaries of owners who died in 2020 or later, non-eligible designated beneficiaries can only extend their payout over 10-years. The most confusing aspect of this change is the transition of Single Life Expectancy to a 10-year Payout.
We will delve into who is 'grandfathered' by the old rules and who must use the new rules.
Who should attend
Everyone who answers customers or beneficiary questions should attend this informative Webinar including: Customer Service Reps, Operations Dept., Call Center Reps, Legal Counsel, Trust and Investment Officers, Branch Managers and anyone who would like a thorough discussion of the most legal aspects of IRA payouts after the owner's death.
"I have attended many of Patrice's live seminars, she is a great trainer and is so knowledgeable on the IRA products." -- Rhonda Prasifka, Citizens State Bank
---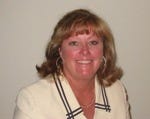 Instructor Bio
---
Credit Information
Recommended for 2.5 CEU Credit Hours. After attending this webinar, each attendee can receive a Certificate of Attendance for self-reporting of CEU Credits.