What an IRA roller coaster ride this has been!! After a year of deliberations, the SECURE Act was signed into law under the Appropriations Act on December 20, 2019. Most of the provisions became effective on January 1, 2020. There are too many issues and too many potential pitfalls banks will experience if they don't have a working knowledge of these changes. Forms will be changed, IRA software must be updated which may take a while.
On top of that, The CARES Act was passed 3 months later further making rules and regulations changes to IRAs. Because of this, you may have to do some explaining to your customers on what the permanent changes are and what the temporary changes are due to the COVID-19 virus. The contribution deadline for 2019 and IRS and customer reporting were extended. Not to mention the RMD waiver for owners and beneficiaries for 2020.
Who should attend
Everyone even remotely involved in IRAs at your bank including: New Account Representatives, Certificate of Deposit Personnel, Call Centers, Customer Service Representatives and any other employee who need this update and are involved in the opening, selling, marketing, or administration of IRAs. Any officer/manager who "oversees" the IRA department and may be responsible for answering IRA accountholders questions or concerns but does not actually open IRA accounts. Experienced IRA Personnel who need an annual update to keep up with the latest changes.
"Patrice is an awesome speaker and is very knowledgeable." - Karen W, Commercial Bank - St. Louis, MO
---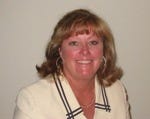 Instructor Bio
---
Credit Information
Recommended for 2.5 CEU Credit Hours. After attending this webinar, each attendee can receive a Certificate of Attendance for self-reporting of CEU Credits.