To register for the full IRA Series, click HERE.
Have you ever noticed sometimes when the IRA Guru leaves the financial institution it is without notice or training for a replacement??!! On the first day of training, you feel like someone placed you the top of a mountain and told you to work your way down. In other words, you have NO IDEA where to go or what they are talking about. Everything just sounds foreign to you. It's true. IRAs are a different world from the other accounts at your bank. Oh, they may look similar, but the rules, regulations and IRS reporting build the complications to the point where you feel like you are on falling off of a cliff!! And, just when you finally find your footing, they change the rules again!
While it may take years to build a confidence level where you can answer almost any question thrown your way, the goal in this IRA Basic webinar is to supply you with the basic tools to help you on your descent into the IRA world.
This is part 1 of a 4-part series. Each attendee will receive some full-page reference charts to sum up the information gained in this webinar.
Who should attend
New Account Representatives, Certificate of Deposit Personnel, Savings Counselors or anyone who is newly involved in the opening, selling, marketing, or administration of IRAs. Any supervisor/manager who "oversees" the IRA department and may be responsible for answering IRA customer's questions or concerns but does not actually open IRA accounts. Experienced IRA trainers or personnel who like a review of the basics and forms.
"I have attended many of Patrice's live seminars, she is a great trainer and is so knowledgeable on the IRA products." -- Rhonda Prasifka, Citizens State Bank
---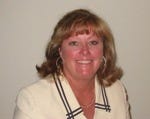 Instructor Bio
---
Credit Information
Recommended for 2.5 CEU Credit Hours. After attending this webinar, each attendee can receive a Certificate of Attendance for self-reporting of CEU Credits.