To register for the full IRA Series, click HERE.
One of the most misused and abused language in the IRA World is using the words "rollover" and "transfer" interchangeably. Not only that, it is also one the most frequent mistakes financial institutions make when reporting these transactions to the IRS resulting in unnecessary bills sent to bank customers.
Rollovers and Transfers have been confusing to IRA administrators since their inception. Financial institutions think they can make up their own policies, rules and definitions on what they will call a "rollover" vs. a "transfer". That's not the way this works. The IRS has very clear definitions on the difference between these two movements of IRA money. Everyone must understand these rules so the debit side reporting matches the credit side reporting and cancels out the taxability of the transaction. It's not rocket science. It's a 3-piece puzzle with clear answers.
Who should attend
This is a "must-attend" Webinar for anyone - even remotely - involved in IRAs including, frontline, back office operations, call center, investment department, and trust department personnel.
"I have attended many of Patrice's live seminars, she is a great trainer and is so knowledgeable on the IRA products." -- Rhonda Prasifka, Citizens State Bank
---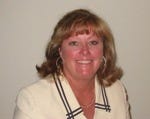 Instructor Bio
---
Credit Information
Recommended for 2.5 CEU Credit Hours. After attending this webinar, each attendee can receive a Certificate of Attendance for self-reporting of CEU Credits.