Check fraud losses are estimated to exceed $18 billion each year. A recent nationwide counterfeit check operation projected to have caused over $9 million in losses. With more and more counterfeit checks flooding financial institutions, this number is sure to increase.
Unfortunately, most financial institutions don't understand their legal rights and responsibilities for dealing with check fraud when losses occur. If you're confused about what your financial institution's legal responsibility might be in various check fraud situations, this seminar is for you.
This session will focus on the best practices that can be employed by banks rather than looking at any particular state's laws.
Who Should Attend
Tellers, Teller Supervisors, Customer Service Representatives, New Accounts Personnel, Branch Managers, Security Officers, Fraud Investigators, Fraud Examiners, and Bank Attorneys.
---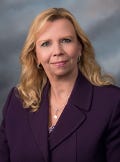 Instructor Bio