When a bank enters into a lending arrangement with a borrower, or some time thereafter, the bank may wish to sell a portion of the loan to another bank. Or a bank may wish to purchase a portion of a loan made by another bank. Such transactions may occur in connection with short-term borrowings, term loans, construction loans or other forms of extension of credit. This area of lending is closely monitored by banking regulators because of the inherent risk in this type of lending, and banks' failure to take precautions to avoid undue problems.
Learn the basic requirements for successful loan participations or syndications.
This presentation will help banks that buy or sell participations among affiliate banks or to unrelated institutions. Leave with a firm understanding of minimum required standards to purchase and sell loan participations or participate in loan syndications to remain in compliance with sound banking practices.
Who Should Attend
Loan Officers, Senior Credit Officers, Senior Loan Officers, Loan Administrators, Loan Review Officers, Compliance Officers, Branch Managers, and Credit Analysts
"Jeffery Johnson does not back down from answering the tough questions. He gives great advice and regulatory guidance that can be used to build your policy and procedures." -- Kathleen L., St. Landry Homestead Federal Savings Bank
---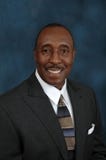 Instructor Bio
---
Continuing Education Credit Information
Recommended for 2.5 CEU Credit Hours. After attending this webinar, each attendee can receive a Certificate of Attendance for self-reporting of CEU Credits.