We rely on third party service providers and other financial institutions for products and services either to enhance the services performed in-house or to offer services that are otherwise not cost effective. Outsourcing comes with risks, which may be realized in a different manner than if the functions were in-house resulting in the need for controls designed to monitor such risks as loss of funds, loss of competitive advantage, damaged reputation, improper disclosure of information and regulatory action. The decision to outsource should fit into your bank's overall strategic plan and corporate objectives.
Join us for this informative session where we will discuss the initial and ongoing due diligence and provide you with loads of tools to help guide you through the vendor management process.
Who Should Attend
This informative session is designed for Risk Managers, Compliance Officers, Information Security Officers and any other individual responsible for vendor management due diligence.
---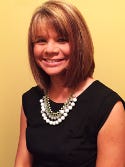 Instructor Bio