Do you understand what an ACH Exception is and the ACH requirements around them? Many exceptions are rare, and you may find yourself second guessing what you should do. Gain a better understanding of exception processing from returns to notifications of changes to DNE and more. You'll want to make sure you understand your responsibilities as a Receiving Depository Financial Institution so you can manage your risk.
We'll discuss the timeline for handling the different exceptions. We will also address reinitiated entry rules and the return rate reporting that ODFI's are required to do.
Who Should Attend
This course is designed for ACH personnel, operations personnel, and compliance and risk personnel.
---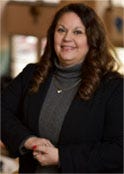 Instructor Bio