You have been appointed as the new Bank Secrecy Officer for your bank. You now feel like a deer caught in the headlights--what to do, where to start, who can help? All of these thoughts are running through your mind. Well, worry no more since we have designed the perfect program for new BSA officers and will help you set up a framework to begin your new job and organize the sections of the BSA exam manual and law so that you will know how to begin. You will go from panic to calm, as this program will break down the components of the regulation, the exam manual and the functions so that you can begin to look at each piece one at a time.
Who Should Attend
This webinar is designed for New BSA Officers, BSA coordinators, those who assist the BSA Officers such as Security, OFAC and Compliance Officers.
---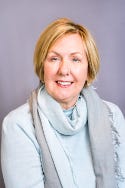 Instructor Bio
---
Continuing Education Credit Information
New BSA Officer Training has been approved for 2 CAMS credits. Credits are redeemable for Live attendance only. Credit is for Live attendance only. Accreditation is valid for one year from the date of the event. For questions on certificates, please email support@oncourselearning.com.