This is for Part 1 only. For series pricing, CLICK HERE.
For most new account representatives and personal bankers, opening business accounts creates the most angst! Verifying if a business entity is legal and who has the authority to transact on behalf of the entity can be complicated. In this comprehensive webinar, participants gain confidence and a clear understanding of the regulatory, compliance, and documentation requirements for opening business accounts. Although not customized to state law, this session will provide a comprehensive understanding of what is required by your state.
Our presenter, Suzette "Suzie" Jones, CFP®, is known nationally as being extremely knowledgeable with a unique ability to take technical information and make it interesting and applicable. The detailed and thorough PDF of Suzie's PowerPoint presentation is included in the registration and serves as an invaluable resource and guide for writing policies and procedures.
It is highly recommended that attendees have a copy of the financial institution's account agreement, signature card, and resolutions to reference during the session.
Who should attend
Customer contact personnel, supervisors, and officers whose responsibilities include opening or managing new accounts. Personal Bankers, BSA Officers, Deposit Operations, Branch Administration, CIP Managers, Training and Business Development Officers, Internal Auditors, and Compliance Officers will find the information beneficial. Lending assistants and officers will find the information informative as at least 85% of this information also impacts the lending area.
---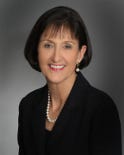 Instructor Bio
---
Credit Information
Recommended for 2.5 CEU Credit Hours. After attending this webinar, each attendee can receive a Certificate of Attendance for self-reporting of CEU Credits.