Outsourced Third Party (Vendor) Risk Management is a top priority with the regulators. Therefore, ensuring your Program is not only going to be effective but also meet with their expectations needs to be a priority for financial institutions. When you outsource, you are placing your confidential customer information in someone else's hands along with the availability and security of that information, but you still retain the responsibility for ensuring the integrity, confidentiality, availability and security of the information making this Program a crucial part of your overall Information and Cyber Security Program.
Demonstrating the importance of this Program, the OCC and the FRB both issued updated guidance relating to third party relationships in October and December of 2013, respectively while the FDIC reissued its Technology Outsourcing Informational Tools in April of 2014. Then on February 6, 2015, the FFIEC released an update to the Business Continuity Planning Handbook adding Appendix J: Strengthening the Resilience of Outsourced Technology Services. On November 14, 2019, a revised Business Continuity Planning handbook was released that addresses: Third Party Management, Third Party Capacity, Testing with Third-Party Technology Service Providers, and Cyber Resilience. The FFIEC Cybersecurity Assessment Tool (CAT) also includes declarative statements relating to Outsourced Third Party Risk Management practices. Susan Orr has assisted numerous institutions with developing their Outsourced Third Party Risk Management Program and will share her insights into developing an effective program in this webinar.
Who Should Attend
Senior Management, Information Security Officers, Compliance Officers, Risk Managers, IT Managers, Operations Managers.
"Susan Orr is a rock star. I strongly encourage anyone in the financial industry to make a point to attend one of her sessions or engage her services." -- John Nash, VP of Technology, Phreedom Technologies
---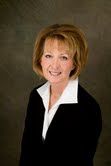 Instructor Bio
---
Continuing Education Credit Information
Recommended for 2.5 CEU Credit Hours. After attending this webinar, each attendee can receive a Certificate of Attendance for self-reporting of CEU Credits.