When it comes to information and cyber security the responsibility falls at several levels including the Board of Directors and Senior Management. The Board is to set the tone, provide governance, approve information security policies and designate an ISO. Senior Management is to ensure the Information Security Program is developed and maintained. The ISO; however, is responsible for overseeing and reporting on the management and mitigation of information and cyber security risks across the institution and is to be held accountable for the results of the oversight and reporting. The ISO is also responsible for seeing that the information/cyber security program is implemented and satisfies the regulatory Interagency Guidelines for Establishing Information Security Standards (GLBA). While once thought to be a technology function the role was typically delegated to the IT Manager or Officer but today the ISO is to be independent of IT operations and report directly to the board, board committee, or senior management. In fact, the independence of the ISO is stated in not just one of the FFIEC IT Examination Booklets but two. The September 2016 Information Security Booklet states "to ensure appropriate segregation of duties, the ISO should be independent of IT operations staff and should not report to IT operations management". The November 2015 Management Booklet states "the ISO should be an enterprise-wide risk management rather than a production resource devoted to IT operations".
Who Should Attend
Board, Senior Management, Auditors, IT Management, ISO, Risk Officers, IT Committee.
"This webinar was definitely a worthwhile invest of my time and our organizations resources. The information provided was very thorough and relevant. The speaker was extremely knowledgeable and easy to follow. She took regulatory information and put it in an easier to understand, organized format." - Jimmy W., Community Trust Bank
---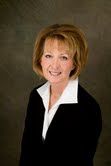 Instructor Bio
---
Continuing Education Credit Information
Recommended for 2.5 CEU Credit Hours. After attending this webinar, each attendee can receive a Certificate of Attendance for self-reporting of CEU Credits.