Most of us have had a supervisor our whole lives. We go from parents to teachers to bosses. Even the top executives in many organizations will be reporting to a board of directors. On the job, everybody has somebody they are accountable to, but they may or may not have somebody they consider to be a coach. Likewise, all supervisors have people they are accountable for but may not have been taught how to fill the shoes of a coach with their direct reports. To lead effectively, you need to know when to wear which hat.
This webinar will encourage you to be prepared to be effective both as a coach and as a supervisor. How are they different? How are they alike?
A supervisor is an agenda-setter who operates in a telling mode and conveys expectations. A supervisor has the power at their disposal that can influence the direct report's pay, promotion, and performance evaluation. A coach avoids the telling mode and encourages the coachee to clarify what success means to them. An effective coach will orchestrate questions that foster self-discovery, personal accountability, and self-evaluation.
Who Should Attend
Anyone who leads, supervises, or trains others.
---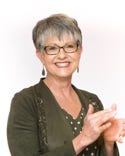 Instructor Bio
---
Continuing Education Credit Information
Recommended for 2 CEU Credit Hours. After attending this webinar, each attendee can receive a Certificate of Attendance for self-reporting of CEU Credits.