Funds transfer fraud causes millions of dollars in losses for businesses. Last year, financial institutions filed over 295,000 Suspicious Activity Reports on incidents of wire fraud and/or suspicious funds transfers -a 19% increase from the prior year. Cyber attackers continue to grow more sophisticated with their schemes and attempts and have increased even more during the recent pandemic. Recent successful cyberattacks on international wire transfers have raised the bar on examiners' expectations for your security system and risk monitoring of international and domestic wire transfers. Are you prepared?
Wire transfers are unique transactions. In this session we will cover the regulatory requirements for both domestic and international wires, provide sample audit procedures and discuss how to identify and react to possible wire fraud attempts. In addition, we will identify vulnerabilities in systems and processes that can expose financial institutions to cyberattacks and increase liability. We will also examine ways to strengthen policies, monitoring, procedures, and risk assessments. You will be provided with tools to support and enhance your wire compliance program.
Who Should Attend
This informational session is designed for BSA Officers, Compliance Officers, internal auditors, and any employee who handles wire transfers.
---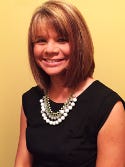 Instructor Bio