The hardest person to see is yourself. In the best workplaces (including working remotely) everyone is encouraged to learn how to self-evaluate. Self-evaluation allows us to adjust the behaviors or words we choose so that we can excel at teamwork.
Does that mean you can't be yourself? Does that mean you should walk on eggshells or blow the whistle on others if they offend you? No. Evaluating yourself means that you navigate your daily interactions the same way you are expected to drive your car: Respect the speed limit, use your turn signal, keep your eye on the road, use your mirrors, be courteous, and react responsibly when other drivers don't do what you think they should.
Everybody has good days and bad days. The most conscientious among us work at relationship management continuously, despite, or because of what is happening or how we feel. In this 90-minute, engaging, informative and thought-provoking webinar you will see yourself. And, you will most definitely identify others who need this information.
Save the date. Sign up. Join Karen Butcher, coach and trainer with InterAction Training, on how relationships can impact our happiness to the point of building or destroying job satisfaction, as she helps you become an exceptional relationship navigator in the workplace.
Who Should Attend
Anyone who has ever wanted to get along better with others while taking responsibility for their own professional development.
---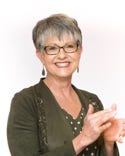 Instructor Bio
---
Continuing Education Credit Information
Recommended for 2 CEU Credit Hours. After attending this webinar, each attendee can receive a Certificate of Attendance for self-reporting of CEU Credits.