According to recent studies, the average user has approximately 100 passwords to remember. As if this isn't challenging enough, password requirements differ among the myriad of applications we use. With so many passwords to remember, coupled with the never-ending list of password requirements, users are partaking in a risky solution – reusing passwords.
Unfortunately, we've seen many organizations have their business email accounts compromised through credential reuse. Business Email Compromise (BEC) can lead to not only propagating further BEC attacks, but also a full-blown data breach and network compromise.
Who Should Attend
Information Security Officer, IT Manager, Risk Officer, Internal Auditor, and Executives looking to understand the risk around Social Engineering and how to mitigate people risk.
---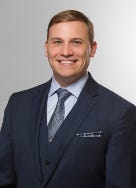 Instructor Bio