Denying access to a checking account because the individual is of a particular race could be an unfair practice even in those instances where ECOA may not apply.
The CFPB will examine for discrimination in all consumer finance markets, including credit, servicing, collections, consumer reporting, payments, remittances, and deposits.
What does that mean to you? Do we discriminate in the deposit area? Let's run our that audit and see what we do that could be unfair!
Who Should Attend
Compliance Officers, Deposit Operations, Branch Administration, BSA Officers, Management, Risk Management and everyone who opens and closes accounts.
---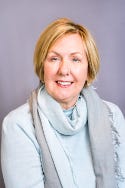 Instructor Bio