This bundle contains 6 of our recorded Call Report webinars at a discounted price of $1495 ! Each webinar is 2 hours in length. Registrations include twelve months of OnDemand playback.
These webinars are entirely presented by Cynthia Dopjera. Ms. Dopjera, a Certified Public Accountant, has 38 years of experience focused on accounting and regulatory reporting for financial institutions. During the first 18 years of her career, Ms. Dopjera held various positions with responsibility across all operational areas including accounting, internal audit, Call Report preparation and review while working for community as well as regional banks.
Who Should Attend
Designed for bankers new to call report preparation or those that are looking for a refresher on reporting requirements.
---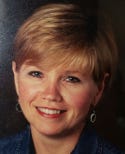 Instructor Bio