Participants will walk through the changes in terminology that become effective upon adoption of the Current and Expected Credit Losses (CECL) methodology for recording the estimated and expected losses on not only the loan portfolio, but any asset carried at amortized cost, to include debt securities held as available-for-sale and held-to-maturity. Participants will understand:
The transition from Allowance for Loan and Lease Losses (ALLL) to the Allowance for Credit Losses (ACL)
How to report assets that were considered purchase credit impaired (PCI) that become purchase credit deteriorated (PCD) upon adoption of CECL
How to elect a phase-in of the negative impact to equity capital resulting from the day-one implementation entry
How to determine your CECL transitional amount and your ACL transitional amount
What goes into the calculation of the Adjusted ACL (AACL) that is required for capital ratio calculations
Who Should Attend
This review of selected Call Report schedules and reporting items impacted by CECL adoption will benefit anyone responsible for preparing, reviewing or auditing the Call Report to include personnel in accounting, lending and credit operations, and financial executives. This training will supplement annual comprehensive Call Report training recommended by bank regulators.
---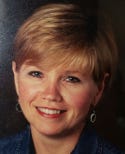 Instructor Bio