It's a fact: Coaching your tellers decreases teamwork issues, teller drawer outages, compliance/audit infractions and customer dissatisfaction. This webinar teaches managers and supervisors how to improve their teller's performance with on-purpose and spontaneous coaching. Do you wonder if some of your teller staff is just showing up instead of stepping up? Are you looking for ways to encourage your tellers to cross-sell and knock it out of the park with sizzling customer service? Tune in and find out how to do just that. Get busy putting effective coaching to work on your teller line.
This program will help you see how you can put coaching techniques into your leadership skills and get positive and meaningful results.
Who Should Attend
If you manage, lead, or train tellers - don't miss this!
---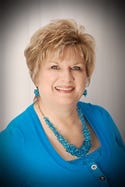 Instructor Bio