All loans have Loan Agreements. However, some Loan Agreements are more tangible than others. At one end of the spectrum are lengthy agreements that have been formally drafted by legal counsel. In the middle are pre-printed Loan Agreements, usually containing a security agreement that banks may use for nearly any type of credit extended. At the other extreme are completely informal oral agreements, which have little significance.
Many financial institutions take the position that Loan Agreements are simply too complicated and often attempt to avoid using them in loan transactions. However, Loan Agreements can benefit both the lender and the borrower. While the borrower must have sufficient latitude to operate the company, certain limitations must be placed on the business due to the financial institution's credit exposure. Provisions in the Loan Agreement must be drafted to guarantee adequate cash is conserved by the borrower to ensure continued financial viability and to repay the financial institution's loan.
In this webinar, we will discuss formal Loan Agreements that are generally used for commercial borrowers. In general, Loan Agreements are used for the following reasons:
It Sets forth the agreement between the financial institution and the borrower by clearly and concisely defining the duties and responsibilities of both parties during the term of the loan
It Establishes restrictions and qualifications on the borrower's activities and financial condition, which are set out by affirmative and negative covenants
It causes the borrower and lender to work through various contingencies thus preparing an alternative plan of action that both parties can agree to abide by should the original plan become inoperable
It serves as a communication tool and monitoring device by requiring the borrower to submit certain documents at specified times and to require notification of the lender about certain plans of the borrower (Example: periodic financial statements and financial projections).
Who Should Attend
This informative session is designed for Chief Risk Officers, Senior Credit Officers, Senior Loan Officers, Credit Administration Officers, Loan Review Personnel, Commercial Loan Officers, Consumer Loan Officers, Branch Managers, Credit Analysts, and Special Assets Officers.
---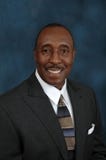 Instructor Bio