Employers want their employee documentation effective and to successfully stand up to any challenge. Attorneys will advise their clients to document any employee violation of company policies. And while it may be impossible to write 100 percent iron-clad documentation, there are steps you can take to get closer to achieving this goal. In some instances, HR, supervisors, and managers need to learn how to prepare good documentation, which involves converting verbal conversations with employees into defensible written formats. Getting it wrong or incomplete may cause unwanted problems. Strong employment documentation begins with deciding which employee actions should or shouldn't be documented. The managers and supervisors need to be able to write good, defensible documentation. Documenting a termination requires documenting the issues leading up to that termination. Knowing how to put that down on paper is a key part of the "proof" you'll be asked to provide if ever challenged, and this is where the risks for you can increase significantly. Bob Gregg, attorney at law, discusses the types of issues that should and shouldn't be documented and offers guidance for writing your iron-clad documentation if ever challenged by the employee, Courts, or the regulators.
Additional Resource Material Included – Documentation and Evidence—We have the Straw That Broke the Camel's Back But Where is the Rest of the Camel?: Discipline Checklist.
Who Should Attend
Human Resources Managers, Safety & Security personnel, Branch Managers, Executives, Supervisors.
---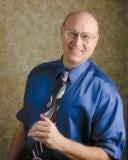 Instructor Bio