Whether you are a compliance officer rookie or a seasoned veteran, we all are looking for ways to research compliance questions more effectively. Many hours can quickly disappear as compliance questions are researched so it is critical to know where to focus your time. Join us as we discuss how to utilize the electronic resources available at your fingertips!
The agencies have provided many tools to aid in understanding and complying with consumer compliance regulations. While these tools exist, it is critical that your toolbox includes the knowledge of their existence and where to go to find the tools to assist in answering the many questions that seem to arise at the most inconvenient time. This session will discuss many electronic resources to utilize in the search for the accurate answer to that compliance question that has you stumped!
Who Should Attend
Anyone in the institution that is responsible for researching compliance related questions, including compliance officers and internal auditors.
---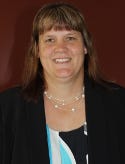 Instructor Bio
---
Continuing Education Credit Information
Effective Tools for Researching Compliance Questions has been approved for 2 CRCM credits. This statement is not an endorsement of this program or its sponsor. Credits are redeemable for Live attendance only. For questions on certificates, please email support@oncourselearning.com. Certification holders must report these credits at https://aba.csod.com.