As we enter the new year, this session is designed to brief Bank Human Resource Professionals concerning the employment compliance priorities and new obligations which we will encounter. Entering the second half of the Biden administration term, we are witnessing a wide range of material changes from the federal employment agencies. At the same time of course, we are experiencing significant business challenges when it comes to recruitment, retention, and compensation management.
The 90 minute session will include a question and answer session to provide individualized guidance. As with prior OnCourse Learning programs we will endeavor to follow-up with attendees if time does not permit us to respond to all questions during the program.
Who Should Attend
HR, D&I, senior leaders, compliance, audit and bank counsel.
---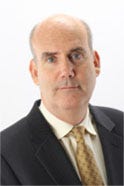 Instructor Bio