Every Manager Builds a Brand, What's Yours?
When you think about brand awareness, many companies that do it well come to mind. Apple, Target, Starbucks, and the like. Branding is what companies stand for and what they want to be remembered for. It's reflected in the value proposition. A strong brand stands out in the crowd – ideally to create a better customer experience, reflect the values of the organization and to empower growth and profitability. Branding is about becoming intentional and accountable for impression management. Branding is synonymous with reputation.
But branding and reputation building aren't just for organizations. Managers each have their own reputation. Their personal brand. Whether they worked on purpose to build one or not. In today's increasingly competitive and changing work world, a manager needs to take stock of where they are with branding.
Join us for this engaging 90-minute webinar with a presenter that has a reputation for sparking attention and motivation. Honey Shelton CEO of SBS CyberSecurity will offer strategies on how to evaluate your present day personal brand plus how to develop the one you want to have. Become determined and intentional about building your own brand! This real-world webinar will explore brand building, brand disruptors, and interference with getting the brand you want.
Who Should Attend
Anyone with responsibility for leading, supervising, and managing others. Anyone who grits their teeth or takes headache medicine over what to do when what you do doesn't work.
---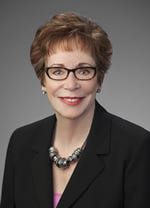 Instructor Bio
---
Continuing Education Credit Information
Recommended for 2 CEU Credit Hours. After attending this webinar, each attendee can receive a Certificate of Attendance for self-reporting of CEU Credits.