Most HR legal blunders begin with managers because managers have the most daily contact with employees. It is often the actions and statements of managers that turn HR issues into legal issues. This webinar will review HR legal basics for managers and give them practical tools to avoid HR legal issues.
It is more important than ever that managers understand HR legal basics and how to have critical conversations with employees as the pandemic, social justice unrest, and other challenging issues stress employees and workplaces. As employment litigation is on the rise, smart employers ensure that their managers have a solid foundation of HR legal basics in order to reduce legal risk.
This webinar will provide your managers with a valuable and easy to understand overview of key HR concepts and laws and will give them practical information and tools they can use to avoid legal pitfalls.
Who Should Attend
Managers, supervisors and HR professionals will all benefit from the program.
---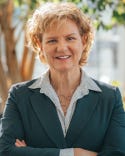 Instructor Bio