As a Sales Leader, if you are frustrated by deals that are taking too long or never seem to close, you and your bank will benefit from proper pipeline management strategies.
Dan Fischer, Sales Development Expert with Anthony Cole Training Group will lead this webinar helping Sales Leaders with sales management processes you can put in place to inspect and coach your sales team's pipeline.
Who Should Attend
Line of business sales managers, leaders, area managers, sales execs and trainers will all benefit from this webinar.
---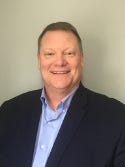 Instructor Bio