There are three key factors that must be present to deliver an exceptional Call Center experience for members. The Call Center must employ effective people, have effective internal processes, and have effective information technology. The primary focus for Call Center managers is to learn how to make these key factors work together effectively to deliver on the promise of a world-class service.
This webinar is intended to assist Call Center Managers in ensuring they have well-trained agents in the Call Center who execute their responsibilities and duties effectively, the Call Center's internal processes are top-notch, and they know how to effectively use the technology. In addition, Call Center managers will learn the art of coaching for improved agent performance while creating an environment that inspires and rewards high performance.
Who Should Attend
Call Center Managers, Trainers, Supervisors will all benefit from this webinar.
---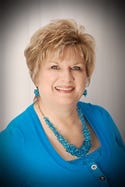 Instructor Bio