3 National Risk Assessments Released
What do you need to know and do?
The U.S. Department of the Treasury on March 1, 2022 issued the 2022 National Risk Assessments (NRAs) on Money Laundering (NMLRA), Terrorist Financing (NTFRA) and Proliferation Financing (NPFRA). These documents highlight the most significant illicit finance threats, vulnerabilities, and risks facing the United States. The United States is vulnerable to all three forms of illicit finance because of the size and sophistication of the U.S. financial system and centrality of the U.S. dollar in the payment infrastructure of global trade.
These NRAs are the third iteration of the NMLRA and NTFRA since 2015 and second for NPFRA since 2018. They take into account changes to the illicit finance risk environment resulting from the COVID-19 pandemic, ransomware, domestic violent extremism, corruption; the increased digitization of payments and financial services; and the enactment of significant new requirements to the U.S. anti-money laundering/countering the financing of terrorism (AML/CFT) framework. The NRAs are an important resource that the public and private sectors can use to understand the current illicit finance environment and inform their own risk mitigation strategies.
What do you need to know and do about these risk assessments? How do you incorporate them into your ML/TF program for BSA?
Who Should Attend
BSA Officers, BSA Staff, Risk Management, Compliance, Deposit Operations, Training.
---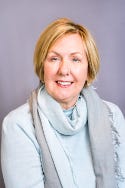 Instructor Bio
---
Continuing Education Credit Information
National Risk Assessments – What Do You Need to Know and Do has been approved for 2 CAMS credits. Credits are redeemable for Live attendance only. Credit is for Live attendance only. Accreditation is valid for one year from the date of the event. For questions on certificates, please email support@oncourselearning.com.