As a new Compliance Officer, an excellent way for you to gauge your institution's compliance program is to conduct compliance reviews/audits. This webinar will provide a new compliance officer with an overview of the tools and resources available for conducting an internal compliance review as well as areas to review and questions to ask.
We'll go through some reviews so attendees can get an idea of how to conduct an actual review, what to address, and how to report the results. While this session may also provide long-term compliance officers with a refresher on conducting compliance reviews, it is designed primarily for compliance officers with less than 2-3 years of compliance experience.
Who Should Attend
New Compliance Officers, New BSA Compliance Officers, Chief Compliance Officers, Compliance, Legal, Risk Management Staff, Internal Auditors, Operations Staff, and CEOs will all benefit from this course.
---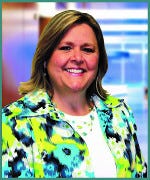 Instructor Bio
---
Continuing Education Credit Information
New Compliance Officer Training Part 3: Conducting a Compliance Audit/Review has been approved for 2 CRCM credits. This statement is not an endorsement of this program or its sponsor. Credits are redeemable for Live attendance only. For questions on certificates, please email support@oncourselearning.com. Certification holders must report these credits at https://aba.csod.com.