To register for the full series, click here.
Opening new accounts is complicated! With onerous regulatory oversight and scrutiny, new account training is paramount to maintain diligence and update processes and procedures. This two-hour comprehensive webinar, Part I of a three-part series, focuses on the risks, procedures, best practices, and compliance requirements for opening Personal and Consumer Accounts. Attendees will understand the six-step due diligence account opening process that applies to every type of account opened and, if followed, can protect a financial institution if ever sued by a customer. Discussion topics include proper documentation, account ownership options, with and without the right of survivorship, the impact right of survivorship can have on a customer's estate plan, proper account titling, TIN requirements, designated agents, and power of attorney arrangements. The session will also address who can transact on personal accounts during a customer's lifetime and at the death of a signer. This session is not state specific.
Who Should Attend
Operations officers, compliance officers, new and experienced new account representatives, new accounts supervisors, branch managers, trainers, and auditors need this course. Back office personnel who support the deposit account area will also find this seminar beneficial. At least 85% of this information also impacts the lending area.
---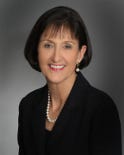 Instructor Bio