To register for the full series, click here.
Con artists look for weaknesses in new account processes, especially when opening a business account. With complex business structures emerging, training is paramount to maintain diligence and update processes and procedures. This program is one of the most comprehensive seminars on opening new deposit accounts in the country. Suzie Jones, CFP®, who, with over 50 years of experience opening new accounts, managing, and leading successful new account teams, addresses the risks and provides solutions when opening business accounts! You will leave this session with a clear understanding of who has the legal authority to open simple and complex business accounts and with the tools to protect your bank!
Who Should Attend
Retrieving data. Wait a few seconds and try to cut or copy again.
---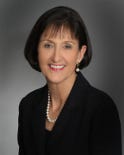 Instructor Bio