To register for the full series, click here.
Formal, Informal, Revocable, Irrevocable, Minor Custodial Accounts, Court Ordered Accounts – what does it all mean? It never fails to raise the panic level when someone dumps a binder full of legal documents on your desk and requests to open a revocable living trust, estate account, or an account for an incapacitated person! This two-hour webinar will delve into the responsibilities of collecting appropriate documentation, providing ownership options, titling accounts correctly, and allowing proper access to Trust, Fiduciary, Minor, and Court Ordered accounts not only during lifetime but at the death of a signer.
Who Should Attend
Customer contact personnel, supervisors, and officers whose responsibilities include opening or managing new accounts need this course. Personal Bankers, BSA Officers, Deposit Operations, Branch Administration, CIP Managers, training and Business Development Officers, Internal Auditors, and Compliance Officers will find the information beneficial. Lending assistants and officers will find the information informative as well.
---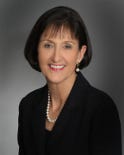 Instructor Bio