Elevating sales and service results at the branch
While there are many critical responsibilities of any client contact employee, none will be more important than these two: Process accurate transactions efficiently and look for ways to expand the relationship. Every client encounter presents opportunities to engage the customer. Customer engagement opens the door to uncover a need not being met. Alert, attentive frontline staff can spot and act on introducing a new product or making a referral to a specialist.
However, if the employee doesn't know how to converse with the customer or feels unprepared for questions about product and service benefits, the conversation most likely will never happen. Add to that the employees' perception that customers don't have the time and may buy in to the false belief that if the customer needed something they would ask. Research proves time and again that customers are interested in ways the bank can help them with their financial needs.
The keys to successful referrals and cross-sells are preparation and curiosity. Preparation involves knowledge of the institution's offerings and best matches of products and services to meet customer needs. Curiosity about the customer leads to engagement that can provide discovery of a life event, need or problem that an attentive call center agent or branch staff person can offer a solution or a referral that results in a satisfying match.
Who Should Attend
Tellers, Frontline Staff and Call Center Agents would benefit from this webinar. Supervisors and Managers responsible for increasing referrals should attend as well as Trainers charged with increasing the knowledge and skill-sets of tellers, frontline staff and call center representatives.
---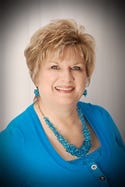 Instructor Bio
---
Continuing Education Credit Information
Recommended for 2.5 CEU Credit Hours. After attending this webinar, each attendee can receive a Certificate of Attendance for self-reporting of CEU Credits.