Imagine finding yourself suddenly in a senior credit administration position at your bank due to required personnel changes as a result of frequent credit losses, Or, your bank's credit administration seems disconnected, un-organized and free-flowing and lacks effective management oversight, Or you are in a lending position and the credit administration function at your bank fails to provide structure, guidance, and leadership. If any of these scenarios point to you or your financial institution, this course will address the factors you need to know to make a positive difference in the credit administration at your bank.
Specifically, this course is intended to provide guidance on how to develop and maintain a Credit Administration function that will provide guidance to anyone involved in the credit function of the bank and ensure safeguards are in place to manage the bank's loan portfolio in a safe and sound manner. This principle is paramount, especially in this economic environment and close scrutiny being applied by the regulatory authorities.
There are seven distinct characteristics well managed and successful banks have in their Credit Administration area. This course will evaluate the reasoning and requirements for each of these characteristics so that the participant can begin the process of developing such a culture within their respective organization.
Who Should Attend
Directors, CEOs & Presidents, Chief or Senior Credit Officers, Chief or Senior Loan Officers, Commercial Loan Officers, Bank Accountants, Branch Managers, Consumer Loan Officers, Loan Review Personnel and Consumer Lenders.
---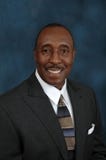 Instructor Bio