There has been an explosion of sexual harassment allegations in both the press, and in complaints to employers. Famous media people, executives, and public and corporate managers have suddenly had careers damaged or ended due to their improper behaviors. Harassment is certainly not new. Yet now there is a new environment, new support and motivation to come forth. Organizations, Congress and Legislatures are paying attention to enhanced policies, practices and new laws and liabilities are coming.
In many organizations sexual harassment seems all too common. Yet in others it rarely arises and is quickly and effectively addressed. What is the difference?
Your organization must seek to prevent and to address harassment! The courts have expanded the scope of an organization's duty of care for the overall work environment. The failure to pay attention to this Duty of Care can result in personal harm and legal liability for both the organization and for the individual. Adopting the Duty of Care immunizes organizations from liability and creates a healthy, productive profitable workplace.
This program brings an understanding of employees' responsibilities toward each other and covers how to effectively address and resolve issues.
Who Should Attend
Human Resources and anyone that creates policy and procedures for your financial institution or with responsibility for supervising employees.
---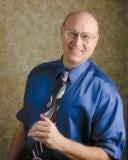 Instructor Bio
---
Continuing Education Credit Information
Recommended for 2.5 CEU Credit Hours. After attending this webinar, each attendee can receive a Certificate of Attendance for self-reporting of CEU Credits.