Both webinars in this series are 1 hour in length.
Included Webinars
Rockstar Recruiting: Mastering the Art of Employer Branding - Part 1
Building a High-Performance Operating System: Strategies for Scalability and Talent Retention - Part 2
Who Should Attend
This webinar is ideal for business leaders, managers, and HR professionals who are seeking to enhance their organization's scalability and talent retention strategies. Whether you are a startup founder, a mid-level manager, or a seasoned executive, this session will provide valuable insights and actionable steps to establish a high-performance operating system that drives growth and ensures the longevity of your organization's success. Don't miss this opportunity to build a solid foundation for your organization and retain your most valuable assets!
---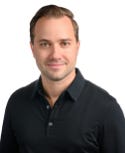 Instructor Bio