Challenge: Have you struggled through the overlong, cryptic prose and twisted logic of an email only to realize you have received a message whose business does not concern you? Have work situations led you to believe that email may not always be the best way to reply? Many executives have claimed that staff have used email either as a weapon for assaulting readers from a safe distance or as an excuse to avoid communicating in person.
Solution: Writing Effective Email focuses on the greatest challenges facing employees who sift through hundreds of emails daily and offers concrete suggestions for creating emails and responding to them efficiently and accurately. From there it moves to practical remedies for purposeless, incomplete, unorganized, and insensitive messages to ensure that emails are reader-focused, deferential, thorough, and easily scanned. The webinar closes with guidelines for managing the email system and for checking critical emails when high-quality communication matters most.
Who Should Attend
Junior, mid-level, and managerial staff who use email as a primary means of written communication.
---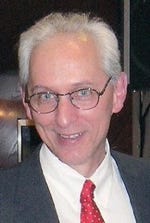 Instructor Bio